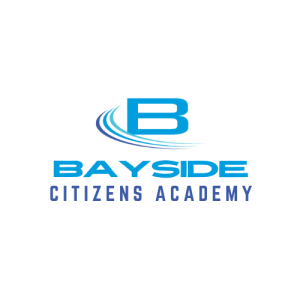 The Bayside Citizens Academy is a new program offered to residents of Bayside. The program aims to provide a closer look at the operations of local government and the jobs of those who work for the Village.
The Academy will provide participants with an in-depth look at Village departments and operations including, but not limited to, police, fire and EMS, public works, emergency dispatching, elections, budgeting, property taxes, library, and health. Not only will participants learn about the operation, but also tour the facilities. Yes, that means spend time in jail, listen to 911 calls, sit in the garbage truck, and more.
The application for the Bayside Citizens Academy is now open and will close on Wednesday, January 31. More information regarding specific dates, content, and applying can be found the BCA Brochure.