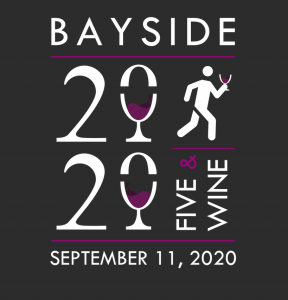 In order to ensure the health and safety of all of our race participants, volunteers, sponsors, vendors, and spectators, the 2020 Bayside Five and Wine has been canceled. Given all of the planning, logistics, coordination, and work behind the scenes that goes into preparing for this event, the advanced timing of such a decision is necessary even though the event is still about two months away.
Thank you all for your patience and understanding during these uncertain times. The community's safety is our number one concern, and we all should be vigilant in doing our part to help slow the spread of this virus.
We look forward to seeing you at the start line on Friday, September 10, 2021.