Spring Election: April 4, 2023
Polls Open 7am to 8pm
Absentee Ballots mailed to electors with requests – March 14, 2023
Last day for mail or online registration – March 15, 2023
First day of in-person absentee voting – March 21, 2023
Run for Village Office
There are three offices up for election in 2023. The Village President and two Village Trustees.
The following forms are necessary to officially file as a candidate.
CF-1 Campaign Registration Statement
EL-162 Declaration of Candidacy
EL-169 Nomination Paper for Nonpartisan Office
CF-2L (formerly ETCF-2L) Local Campaign Finance Report
For full instructions, important deadlines, and all related materials see the 2023 Bayside Candidate Packet below.
MyVote Wisconsin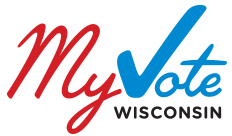 Visit MyVote Wisconsin to register to vote, request an absentee ballot, change your name or address, view what is on your ballot, and more.
Important absentee voting and registration dates can be also be found on MyVote Here.
In-Person Voting
The Village of Bayside has one polling location at Village Hall: 9075 N. Regent Road
On Election Day, polls are open from 7am to 8pm.
Voters are required to provide proof of residence when registering to voter.
Per State Statute, voters may not register to vote or absentee vote the day before the election.
Voter Photo ID is required to receive a ballot, please be prepared: https://bringit.wi.gov/do-i-have-right-photo-id