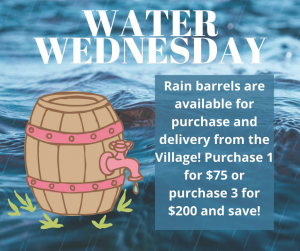 Rain barrels collect FREE water from your roof which you can then use to water gardens, flowers, and trees.
Purchase a rain barrel for $75 through 
Access Bayside
 and get it delivered to your home, free of charge. Buy in bulk (3) and receive a discounted price of $200! Purchase yours today before the next storm!