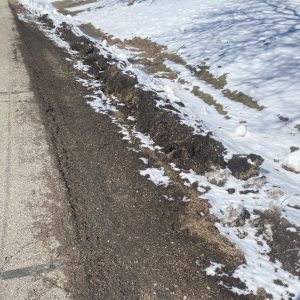 Did the snow plow accidentally clip the shoulder in front of your home? Submit a request through Access Bayside in order for the "oopsie" to be placed on the restoration list.
The Department of Public Works will visit the site in spring for restoration.
Thank you for your continued patience and understanding as the crews work to keep our streets clear!