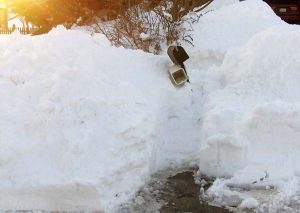 Having a mailbox that is straight, stable, and sturdy is critical to ensure that your mail delivery service isn't interrupted. Every year, no matter how careful the DPW is when removing snow, mailboxes get knocked down by heavy snow.
Most instances of mailboxes being knocked over is a result of a mailbox not being straight, stable, or sturdy.Over time, mailbox posts become weakened by weather, age, and trimming long grass around the bottom.
This is a great time of year to take a close look at your mailbox post and replace it before the snow comes!