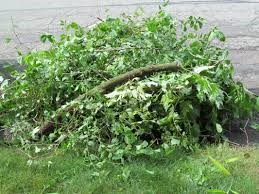 The final full yard waste collection of 2022 will be conducted the week of November 28.
Yard waste must be out before 7am on Monday, November 28 to ensure your items will be picked up.
Yard waste must be at least 3 feet away from mailboxes and other structures.
Yard waste should be placed in bags or containers if possible.
If your pile is greater than 10′ long x 5′ wide x 5′ high, you will need a special pick-up which can be requested here.