Ellsworth Park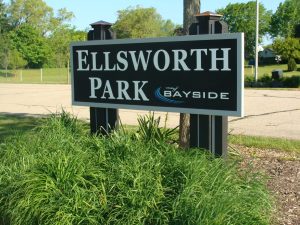 Ellsworth Park is the Village's main park and holds many recreation opportunities. The park features playground equipment, an open-air pavilion and restrooms, a baseball/softball field, soccer fields, and four full-sized tennis courts, bounce boards, and pickleball courts.
Doctors Park
Doctors Park, part of the Milwaukee County Parks System, is located on the border of Bayside and Fox Point on the shoreline of Lake Michigan. For more information about Doctors Park, visit them online.
Mount Bayside
Mount Bayside is located just north of Village Hall on the corner of Fairy Chasm Road and Regent Road. Parking is available in the lot located off of Fairy Chasm Road, on the west side of the sled hill. Please do not park on the street.