Emergency Medical Dispatching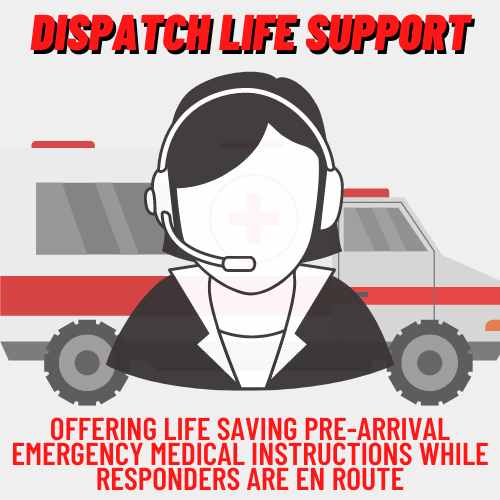 Emergency Medical Dispatch (EMD) is the essential initial point of contact for callers seeking medical assistance, providing a combination of telecommunication skills and medical instruction. EMD initiates and coordinates the most appropriate emergency medical service response while providing medical assistance to callers over the phone until help arrives.
EMD uses a protocol reference system which is the single-most valuable tool for processing medical calls. EMD reference cards help to determine which questions to ask, resources to dispatch and pre-arrival instructions to provide. The use of standardized and medically approved EMD cards makes the provision of medical information by phone consistent and accurate, delivering accurate information, in the same manner, every time.
What To Expect
Each 911 call will begin with these four questions:
What is the address of the emergency?
What is the phone number you are calling from?
What is your name?
Ok, tell me exactly what happened?