Get Outside - Where to Walk?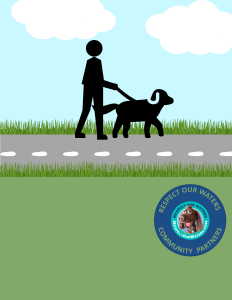 Walking is great for you and your four legged friend! So where should you walk? Here are the locations where you and your dogs are welcome to walk: 
On the sidewalks 

 

Along the curbside on roads with no sidewalks

 

At Ellsworth Park

 
Important notes to remember! Dogs have to be on a leash at all times when walking. Dog waste must be picked up and not left behind.  
Help us get the facts out there and create a safer place with cleaner water!