myBlue, Building the Bond...One Street at a Time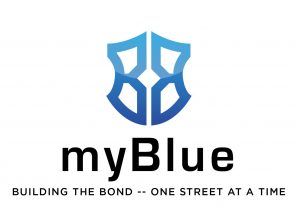 The Village of Bayside announced a new neighborhood policing initiative aimed at strengthening communications between police officers and residents, and ultimately the community itself. Called, "myBlue," the program is the tailored delivery of non-urgent advice, resources, and individualized police services to small sections of the residential community in Bayside.
Neighborhood policing is not a new concept; it has worked successfully in communities throughout the U.S. for decades, increasing police and community interaction while simultaneously strengthening a community's crime-fighting capabilities.
In Bayside, the myBlue program was created more for its community outreach benefits than to help address crime. Eight assigned police liaisons – or "Sector Officers" – will be responsible for eight delineated neighborhoods within the Village.
Andy Pederson, Manager of the Village of Bayside said, "We are a close-knit community and this program will further humanize the services we provide, allowing residents to feel even more comfortable connecting with their assigned police liaison. The initiative allows our police officers to really 'walk a beat;' we believe this individualized attention to neighbors will help our police department identify and predict issues before they become issues, and further enhance the policing services we already provide."
Just as with the "cop on the beat" years ago, who was dedicated to a small area of his town and learned the nuances of his patrol area, so too will the Bayside Sector Officers who will understand the needs of his or her sector because of personal contact.
The myBlue program does not replace 9-1-1, emergency or urgent needs for the police. Police will respond to such calls for service as they have been, but when a call for advice, information, guidance, resources or direction comes in, that is when the assigned police officer can be of great service, according to Doug Larsson, Chief of Police of Bayside.
Larsson said, " People want to know their police just as they might know their barber, stylist, attorney, butcher, and mechanic. It is through personal contact that trust develops; trust comes from good communication and mutual understanding."
Larsson points out that there are many different types of residents in Bayside that have many different concerns. Examples include: families with children, stay-at-home parents, business owners who work from home, retirees, disabled people. The police department is often the go-to for these people if they have an issue which perhaps isn't necessarily a "police" problem, but is a legitimate concern and is deserving of attention.
If residents know they have a go-to within the police department and the myBlue Sector Officers know his or her constituents, issues can be addressed more easily and promptly, said Larsson. "This is about developing relationships to identify and solve problems," Larsson said. Larsson has been with the Village since January 2018. He has more than 44 years of police experience, including having served as Chief of Police for the communities of Wauconda, IL, and Round Beach Lake, IL, serving as Chief Deputy Sheriff in Lake County, IL as well as Deputy Chief of Police for Rolling Meadows, IL. He was an adjunct instructor at Northwestern University Center for Public Safety from 1990 until 2017 and is a graduate of the FBI National Academy.
How myBlue Works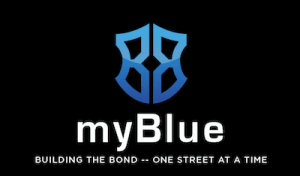 Based upon population concentration within small geographic areas of the Village, eight delineated neighborhoods, or sectors, have been laid out upon which the Sector Officers will focus. These police liaisons will dedicate their time to their assigned geographic area and will work to gather opinions and points of view about neighborhood issues and needs, neighborhood behaviors, Village services, and any unspoken fear of crime or threats to lifestyle.
Contact doesn't necessarily begin with a face-to-face meeting. The initial program effort is to have each officer introduce him or herself and explain the program to every resident in the sector - either in person, by mail, or by e-mail. Sector officers may conduct quarterly mobile meetings at a host home designated to generate two-way communications and help the officers understand their sectors through the eyes of the residents.
Officers will create a network of neighbors to enhance community communication and share resources as well as concerns. Networks may already exist, but if not, the task is to create one that provides solid, two-way communication. The goal is for small group neighborhood meetings to give way to block parties, picnics, and meaningful connection of the police to neighbors and neighbors to neighbors.